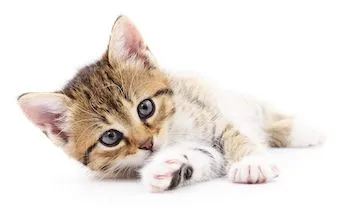 Your first visit to Ashfield-Cheyne Veterinary Service establishes a vital foundation for our relationship with you and your pet. During the first visit, we make sure to obtain important background information, like your pet's medical history, and give you time to get to know the doctor. To understand what to expect for your first visit to our practice, please read through this page. You'll find all the practical information you need, such as a map and directions to our office, practice hours, payment policies and more. There's also background information about our committed staff and our first visit procedures. You can even save some time at your first visit by printing out and completing the patient forms in advance of your appointment.

Mission Statement
Our practice is working together to realize a shared vision of uncompromising excellence in veterinary care.
To fulfill this mission, we are committed to:
Listening to those we are privileged to serve.
Earn the trust and respect of clients, patients, profession and community.
Exceed your expectations.
Ensure a creative, challenging and compassionate professional environment.
Strive for continuous improvement at all levels.
What to expect
When you are looking for a veterinary care clinic you should be able to count on superior care and excellent service. We at Ashfield Cheyne Veterinary Service in Norwood MA have assembled an expert team of veterinary professionals to bring you the best possible health care for your pet. We have a state of the art veterinary facility which is clean, comfortable, and efficient. Call 781-255-5151 to schedule an appointment and we will find a time that is convenient for you.
Once a year, you should take your pet in for a check-up. This will include a full physical exam, and may include teeth and gum cleaning if needed. Dr. Hedley Marks will check the health of your pet from head to tail, and you will be very happy you came to Ashfield Cheyne Veterinary Service for service.

Bring in any medical history you have of your pet when you come to our vet clinic. It's best to keep a journal of your pet's health throughout his or her life, including behavioral shifts. If you have something like this, share it with our team. If not, let us know everything that you think will be important. Dr. Marks can still work with whatever information you have.

In some circumstances, Dr. Marks will refer you to a specialist who has advanced expertise in areas such as internal medicine or surgery.